With our team Stone Movistar we've now joined the Esports discipline aiming at connecting the world of both traditional sports and Esports.
Our team
Stone Movistar Esports Team, the esports team led by Diego Schwartzman, begins to compete in 2021 in League of Legends, CSGO, Freefire, Valorant, Fortnite and FIFA 21.

Stone Movistar seeks to connect the world of traditional sports and the world of esports to change the way gamers train, compete and meet.

Among its most important pillars are promoting the development of women gamers and an educational program focused on the industry and professionalization of the esports world, which also includes good practices for those who want to participate in an amateur way.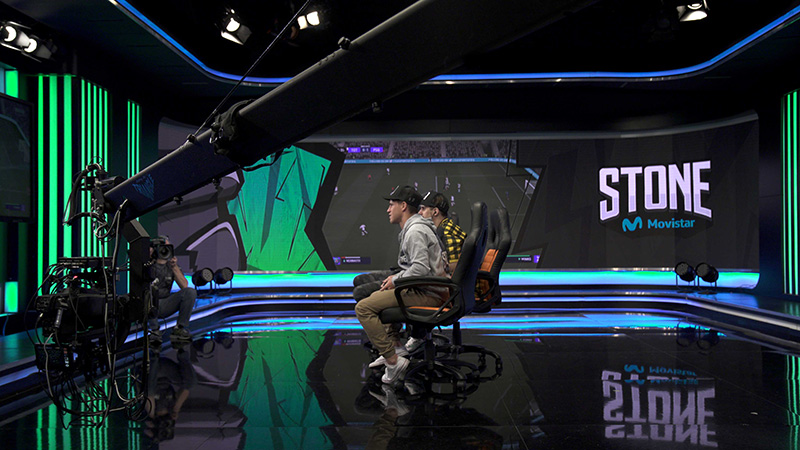 Training and Educational Academy
The team has a training and educational Academy at Club Naútico Hacoaj, which provides support in tactics and strategy; psychology; use of social networks and communication skills and teamwork. Physical and sports development and healthy habits are also encouraged.

The academy has a gym for training, a dining room focused on nutrition and healthy eating, a space for talks and workshops, and a Gaming Center equipped with the latest technology and the best Movistar Fibra connectivity where athletes will improve.