We provide our customers integral solutions. We own TV trucks and fully-equipped TV studios with latest technology, operated by responsible and highly prepared professionals.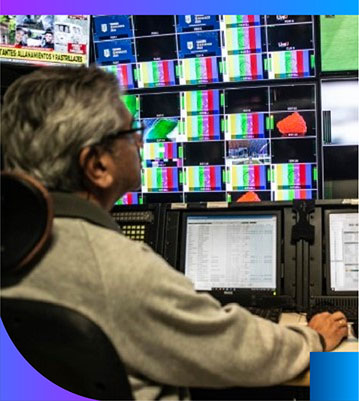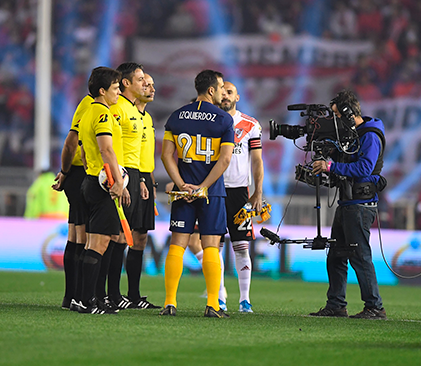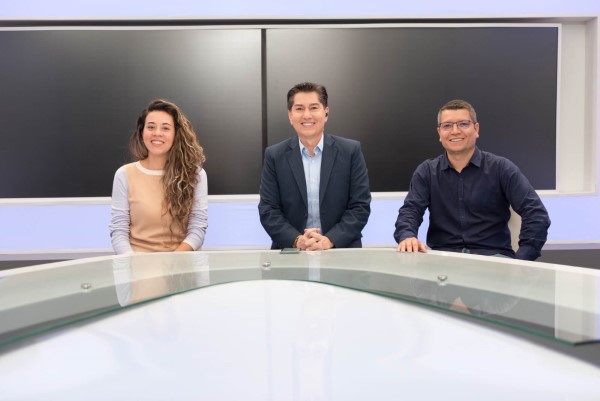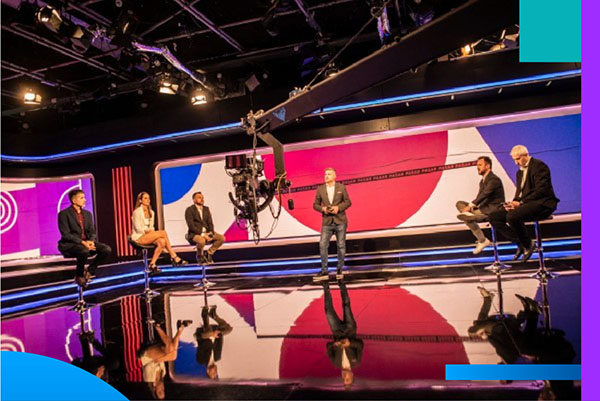 On-premise Operations
- 3 TV Studios fully-equipped with leading technology
- 5 production controls and 3 fully-equipped Off Tube controls
- 5 Off Tube rooms
- Centralized editing system:

18 AVID Edit islands
20 ingest channels
1200 online hours

- Digital footage system with more than 30.000 sports events
- MCR/TOC with satellite and fiber connectivity
- Virtual set / operation and virtual graphic design
- More than 18000 hours in operation and technical services for our production team.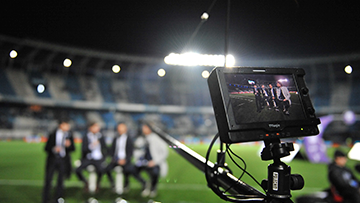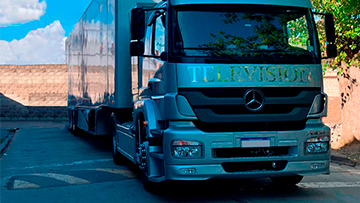 Off-premise Operations
- 1 OB VAN 16 4K/UHD cameras + 2 super slow motion cameras

16m x 4.8m [Double Expansion]
Up to 8 production desks capacity
4 x Replay 4K systems
Digital Audio Console
4 x Long optics

- 2 OB VAN 12 HD cameras + super slow motion + steady cam + RF cameras

Up to 12 HD cameras (SONY)
1 SSM camera (SONY)
Grass Valley Switcher KAYAK HD-250.
3 Replay systems (8 channels each)
Digital Audio Console
3 Long optics
2 Angulars
1 Steadycam

- 7 DSNG. Minimobile with satelital uplink

3 HD cameras
Production Switcher
1.5 mts. Full redundant gigasat antenna

- 2 Full redundant fly away uplink

2.4 mts KU band gigasat
2.4 mts C band gigasat

- 10 ENG System / kit for production services (4G live streaming)
- Director and technical staff for outdoor production

TV Directors with more than 15 years of experience
Host broadcaster od Libertadores Cup since 2001
Host broadcaster of America Cupo 2011, 2015
Host broadcaster FIFA WC Sub 20 in 2001

- Operation and technical services for our production team:

Camera plan
Satellital booking/fiber
Operation and technical services for our production team
Integral outdoor operation.