We provide a turnkey solution in the organization of sporting events. We carry out the complete organization and operational management of these events, in addition to its commercialization and the generation of the television signal.
Daytona Soccer Fest
NEW
In association with Daytona International Speedway, we have recently announced the Daytona Soccer Fest, a unique family experience that will include soccer, music shows and more activities in the legendary NASCAR circuit. The first edition will take place on July 3rd and 4th, 2021. It will be an unprecedented sport event since for the first time, a soccer field will be displayed in the mythical Daytona circuit, and professional soccer teams will play a friendly tournament.
The date of the event will have a special attraction among football fans in United States since July 4th represents Independence Day in that country.

www.daytonasoccerfest.com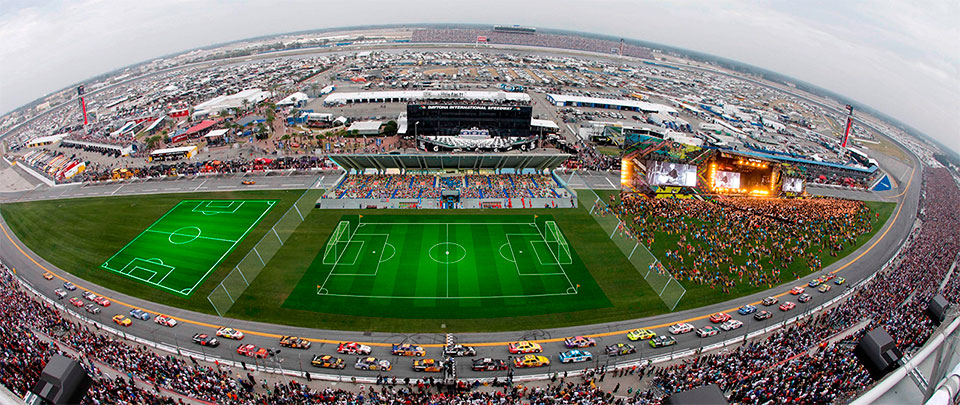 Copa Argentina
The Copa Argentina is an official tournament of the Argentina Football Association. It is the only national and integrating tournament in which all the Argentine football categories take part in. It is played by direct elimination system, and the winner obtains the classification for the Conmebol Libertadores Cup of America and also qualifies for the Supercopa Argentina.

www.copaargentina.org/
Colossus cup
We entirely organized the Colossus Cup. Its first edition took place on June 2019 as part of Boca Juniors, River Plate, Chivas de Guadalajara and América de México pre-season. The four matches were played in modern stadiums located in San Diego, New Jersey and Seattle, USA.

www.colossuscup.com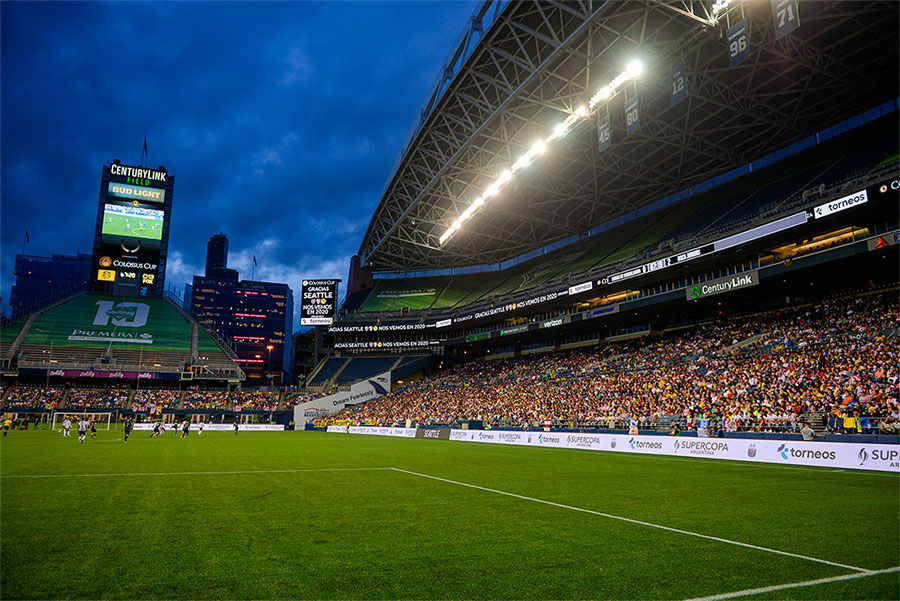 Other events
- Supercopa Argentina, an oficial competition of the Argentina Football Association.
- Argentine National Team Friendly matches, and Argentina U20, U23 and U17 football teams, Olympic and local.
- Pre-season Friendly matches played during recess of the official football tournament.
Córdoba Open

ATP 250

We are in charge of the integral organization of the Córdoba Open, an official event of the ATP 250 international Tour whose second edition took place from February 1 to 9, 2020, at Mario A. Kempes stadium. This event opens the ATP 250 season in Latin America and its realization is guaranteed until 2028.

www.cordobaopen.com/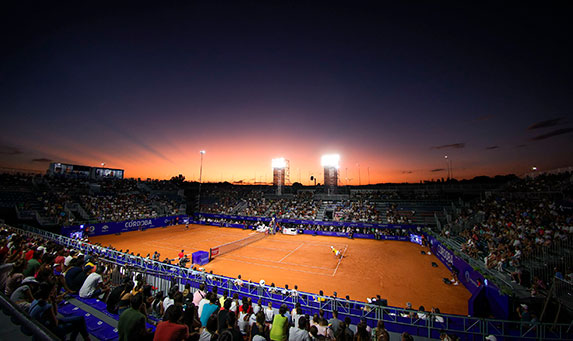 Buenos Aires Challenger
We are responsible for the organization and integral production of the Buenos Aires Challenger, official competition of the International ATP Tour and part of the Challenger Tour. This is the only tournament within that category that take place in our country.

www.challengerba.com